How To Survive Black Friday!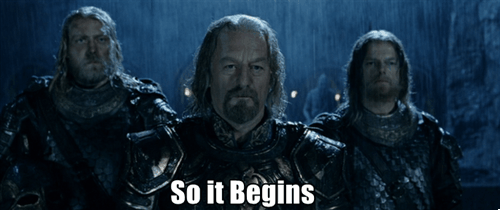 The day after Thanksgiving is Black Friday, and that's when almost everything is on sale. There are so many deals happening on all your favorite items! However, there are  some things you need to prepare yourself on Black Friday so that you don't end up losing out on those amazing offers. You  have to survive the chaos of Black Friday, so here are some on how to survive Black Friday!
TIP #1: Bring A Buddy.
Bringing a buddy will help you with your Black Friday shopping. Why though? Well because they can make sure you don't do anything dumb or help buy something you need. Another thing is that they also make sure that your safe. Make sure that you bring someone that moves at the same pace as you so that y'all don't lose each other in the crowds.
TIP #2: Make a List. 
Making a list of items you're searching for helps you avoid buying things that you don't need. For example, let's say you're Christmas shopping with your parents, and you walk past an electric toothbrush that is normally $200, but it's on sale for $70. Just because it is $130 cheaper doesn't mean you need it.You don't need an electric toothbrush because you already have a toothbrush, so spend your $70 on something on your list!
TIP #3 Research the Prices. 
Researching the prices helps you know which price is lower and know stores that are offering the lowest prices. It also prevents you from being scammed into things that could've been lower. Also, researching items and prices can help you come up with gift ideas for your loved ones.
TIP #4 Go Early. 
Being early allows you to get the best deals because if you arrive late, most of the best deals will be gone by the time you even step a foot into the store. Keep in mind that if you arrive late, you'll be stuck in a crowd that seems never ending. Pick the store that offer the most on your list and start there as early as possible.
TIP #5 Know The Exits. 
This tip is for safety! I do suggest you to know the exits at a store in case of emergency. This also allows you to get out faster if you need to evacuate. You might need this tip if you ever go shopping at an unfamiliar store or mall. In this crazy world we live in, you can never be too careful.
TIP #6 Shop With Reusable Bags.
Trust me. This tip will allow you to move quicker and the bags are a bit more stronger. Instead of gripping the bags with your hands, you can wear it on your shoulder. That's technically why its called a reusable bag. Another thing is that you're helping the environment because you are recycling your bag.
TIP #7 Have a backup gift or purchase in mind. 
If the Apple Store don't have air pods, have something else in mind. You won't have to spend every single minute trying to still look for it. Just know that items sell out quick. Try for your Christmas list items, but don't get your hopes too high!
TIP #8 Wear comfortable shoes and leave other stuff. 
I cannot stress this enough. WEAR COMFORTABLE SHOES! You're going to be standing, walking, and probably even running sometimes. Wearing wedges or high heels is not comfortable. Another thing is that you might not want to carry around other stuff because then you'll get tired. Leave all unnecessary items at home or in the car.
TIP #9 Stop to check if you have everything. 
Take some time off shopping to check if you have everything that you desire before you check out. You should do this so you don´t go back in the store to go find that one item. If you have ever been shopping on Black Friday, you already know how crazy it can be! It's easy to get confused and distracted.
Tip #10 Make sure your phone is fully charged.
You never know when you may need it, so make sure your phone is fully charged. You may need it to compare prices  from other stores, price check at checkout, locate your shopping buddies, for your own safety, or to use coupons for even cheaper prices! Don't forget, you need pictures of all the fun and the madness!

BONUS TIP: Have Fun!
Even though you're shopping in a chaotic environment, you should still have fun because this only happens once a year, and you don't want to lose the chance to find awesome deals this year while spending time with family or friends.
Happy Black Friday Shopping! Where do you shop? What's on your list this year?